Sloan Scholar Spotlights
---
The Duke University Center of Exemplary Mentoring (UCEM), with support from the Alfred P. Sloan Foundation, works to increase the number of exceptional Ph.D. graduates from underrepresented groups in the physical sciences and engineering.Each year, the center recruits a cohort of new Ph.D. students to Duke as Sloan Scholars. They receive significant supplemental funding, as well as support in areas such as academics, mentoring, professional development, and wellness.Since its establishment in 2017, the Duke UCEM has recruited more than 60 Sloan Scholars, spanning 10 Ph.D. programs.
Photo Series by Mika Travis
---
Joshua Crittenden
2018 Cohort
Ph.D. Student, Civil and Environmental Engineering
Research: using microorganisms to break down contaminants in estuary soils
The Early Start Research Immersion Program gives Sloan Scholars an early introduction to their departments and labs, as well as resources and opportunities across campus. The program connected Crittenden with the Black Graduate Professional Association on campus. He has been involved with the group ever since, serving as its president for two years.The Sloan Scholarship has also helped him make friends with Sloan Scholars in other departments."Knowing that there are Sloan folks across campus, not just in The Graduate School but here even now in our department, who are invested in your success as a student, has really been able to transform and support my time here as a Ph.D. student," Crittenden said.
---
"Having the chance to do the Early Start program for Sloan before my Ph.D. allowed me to get plugged in with a lot of resources. It has given me the ability to find folks who are ahead of me on campus, and connect with and bounce questions and ideas off of them as well."— Joshua Crittenden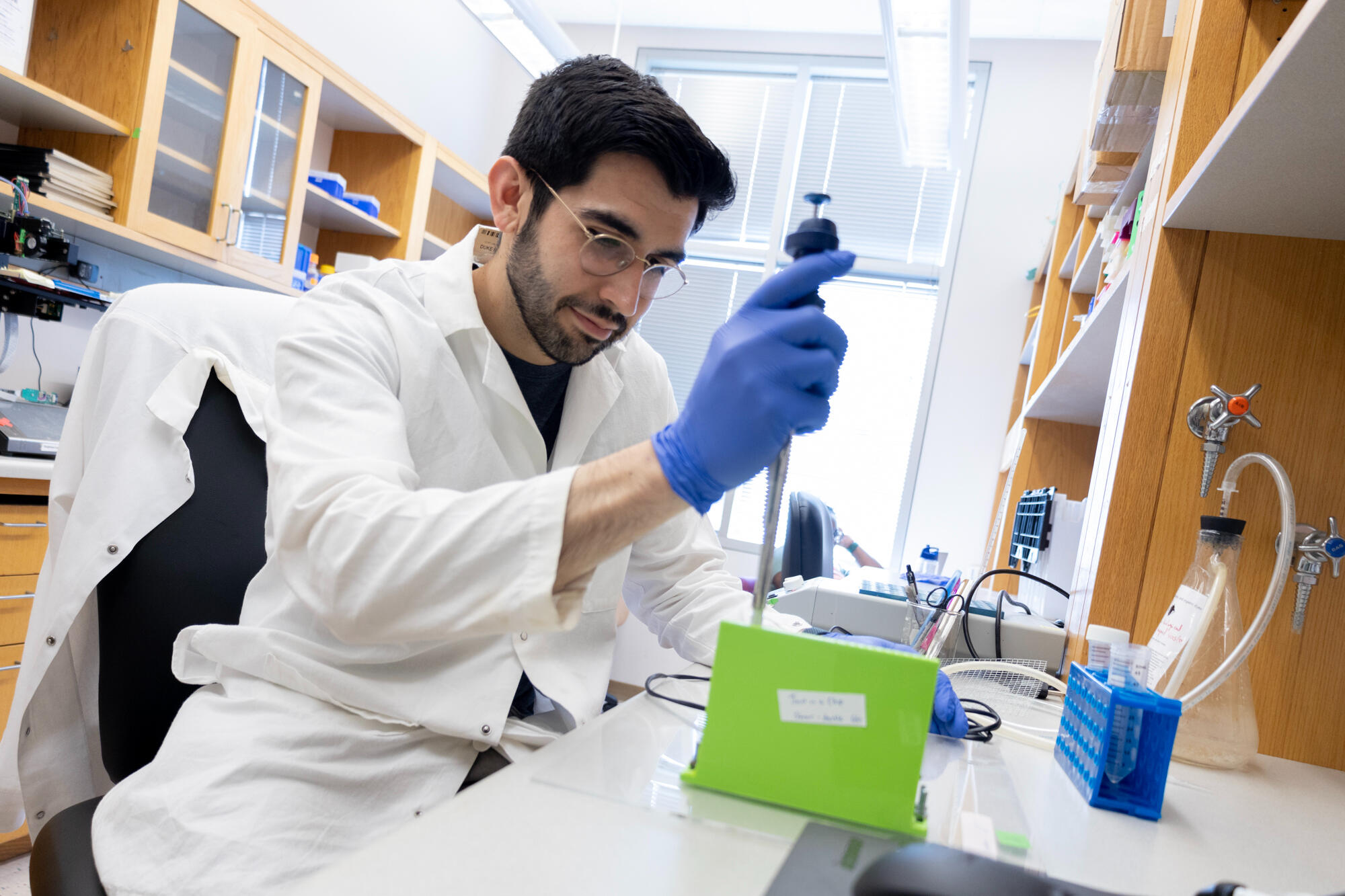 ---
Gavin Gonzales
2019 Cohort
Ph.D. Student, Biomedical Engineering
Research: how different gait motions can influence cartilage health
Gavin Gonzales serves on the Scholar Advisory Committee, which organizes virtual events for Sloan Scholars across the nation.From New Mexico, Gonzales has found a new community away from home through his fellow Sloan Scholars."Having a group of other students from underrepresented backgrounds, who are brought together through this scholarship, has provided me with a sense of community," Gonzales said. "The friends that I've made through the Sloan Scholarship in my year and the other years have provided a really good support system for me to have here in Durham."
---
"It's been really great to see the program grow over the past few years. The Graduate School organizes events to bring all the students and administrators together, and the other Sloan Scholars have provided me with support and encouragement throughout my Ph.D."– Gavin Gonzales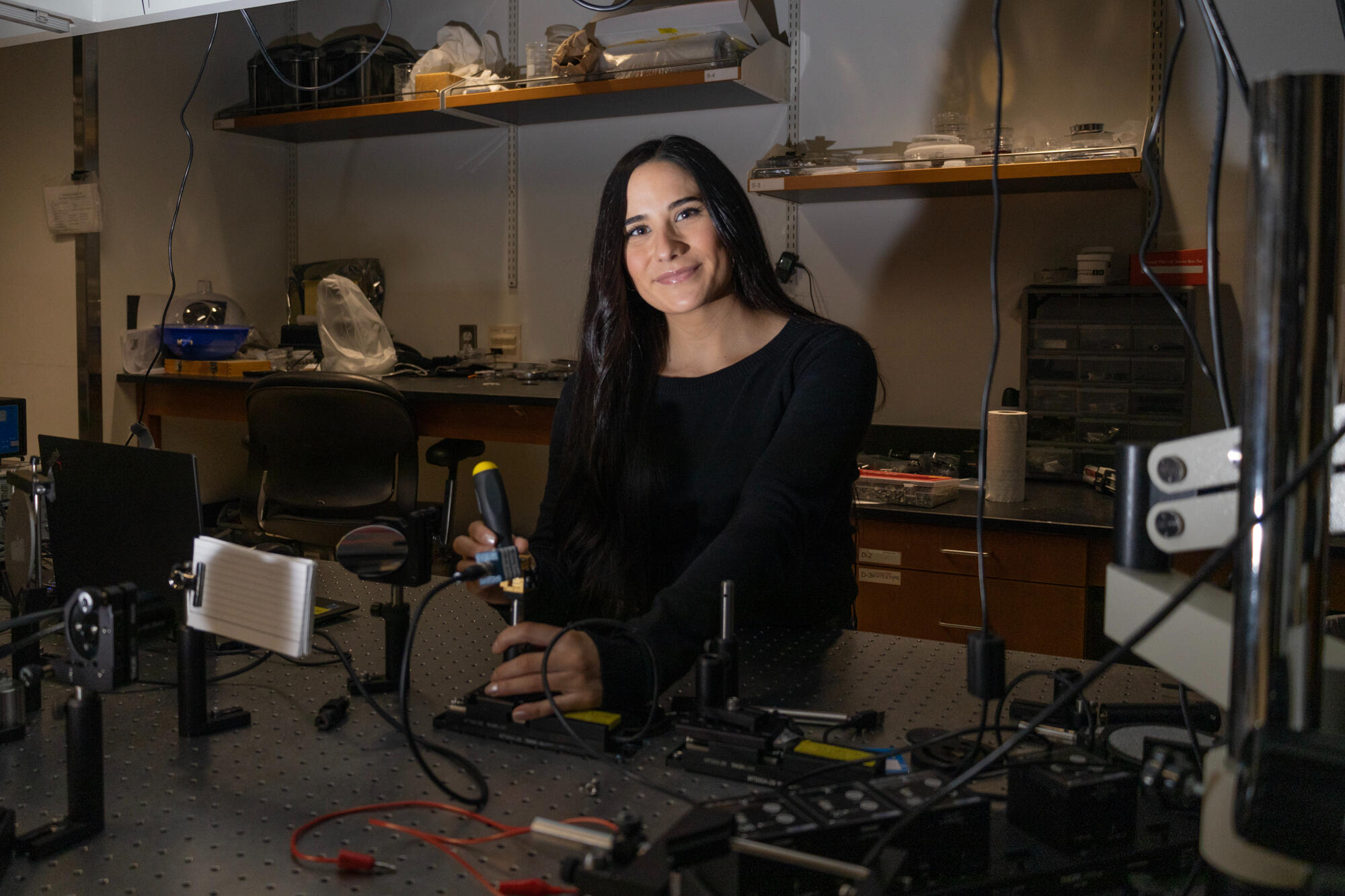 Natalie Rozman
2018 Cohort
Ph.D. Student, Electrical and Computer Engineering
Research: creating and characterizing novel materials
A member of the first cohort of Sloan Scholars at Duke, Rozman has been amazed to see the program grow to impact so many students."When I first joined, there were only eight of us," Rozman said. "So, it just exponentially grew every single year. We just kept adding more and more people and the community got so much bigger. It's been kind of incredible, seeing how large the University Center of Exemplary Mentoring has grown and how much they are doing."
---
"I've met some of my best friends through the Sloan Scholarship—I was able to find a strong community at a large university like Duke. In the Ph.D. program, there's so many ups and downs, and you don't have to go through it alone."— Natalie Rozman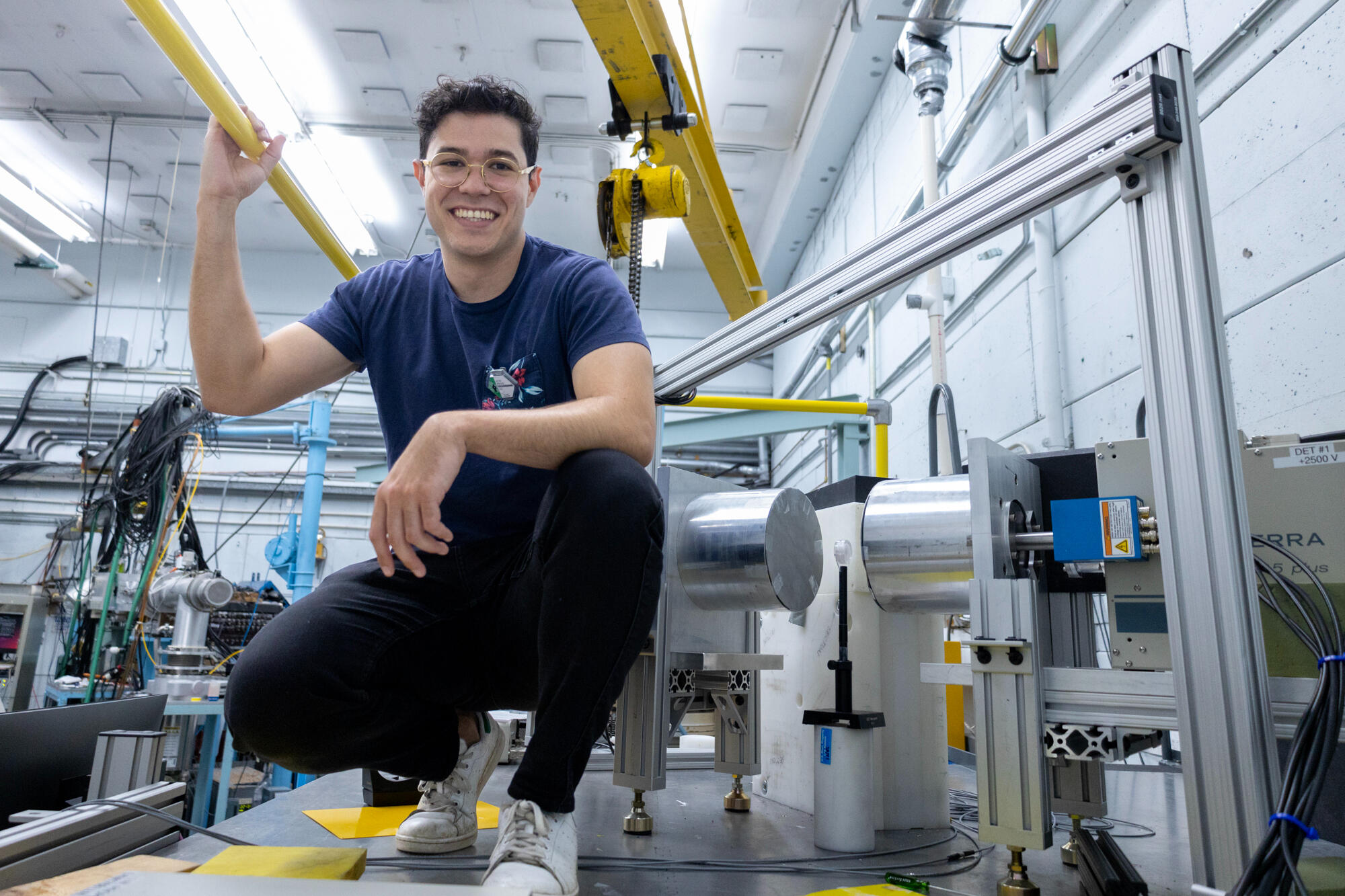 Aitor Bracho
2019 Cohort
Ph.D. Student, Physics
Research: nuclear reactors and the particles that come out of beta decay reactions
Bracho believes that human connection is important, and valued the connections he's formed with his fellow Sloan Scholars."I feel like for people who are from underrepresented minorities, it can be harder to find a group that you really mesh with really well, especially in some fields," Bracho said. "I feel like some fields have a culture that already exist, so having people outside of that is a really nice resource."
---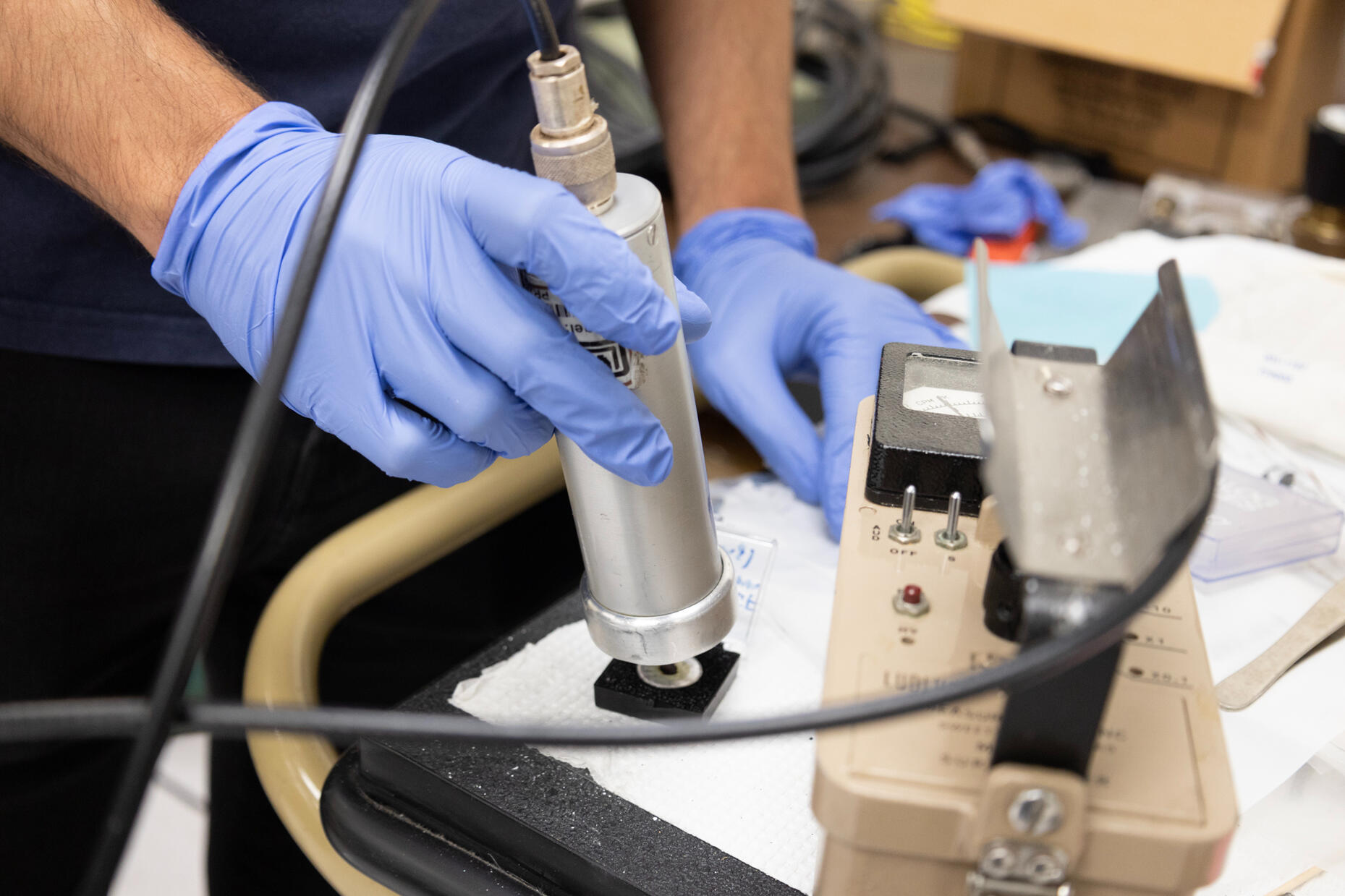 "When I came in, it was a really good social group to have, and I'm still very good friends with most of the people in my cohort. It's been pretty exciting to see it grow and to know that more people are hopefully having a similar experience to the one that I did."— Aitor Bracho
Grayson Rice
2019 Cohort
Ph.D. Student, Biomedical Engineering
Research: making better neurons from stem cells for the purpose of studying neurodegenerative diseases
The Sloan Scholarship provided Rice with a support system that has helped him thrive at The Graduate School."Having a support system, whether it be fellow Sloan Scholars or others like the support staff, they've been really good about making sure I have all the resources that I need to succeed." Rice said.
---
"It's huge seeing how many people are positively impacted by this scholarship at Duke. It's like, when I started it was just the cohort above us, and now there's four or five cohorts. So just seeing that grow to a really bigger size, it's been really nice to see more chances for camaraderie, getting along with others, and networking."— Grayson Rice